Torrechiara Castle B&B accommodation - Parma ham and culatello.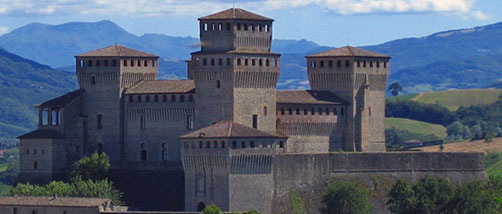 A rare opportunity to spend your holidays in a real caste in Parma, Italy.
Langhirano and the Castle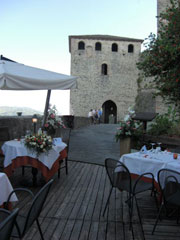 The Castle of Torrechiara is located just 30 minutes south of Parma, in Langhirano, town where Parma ham is produced. The landscape is stunning and it has not been changed much since the 6th century. The castle can be visited during the opening times with a English speaking guide. Also you can visit Parma ham producers, Salame Felino producers, truffle fests, the Parma ham festival in September, mountain bike, horse riding, wine tasting.
The Castle accommodation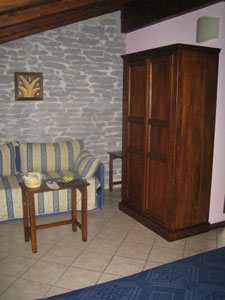 The b&b is located inside in the old fort inside the wall of the caste. It is composed of 5 double rooms and one loft style suite.
All the rooms have the latest comforts, private bathroom, air con, flat screen tv.
The proprietor of the INN also has a gourmet restaurant where you can sample all the specialties of the Parma area.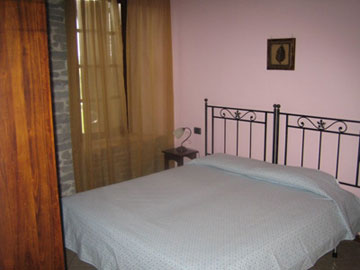 Wine and Parma ham experiences
While in Langhirano we can arrange the following experiences
Parma ham experience and festival.
Parma ham producer visit with guided tour of the facilities, and ageing cells with final gourmet lunch and tasting the delicious locally produced ham
Parma ham festival - Every year in September the towns of Langhirano and Parma host this special gourmet event. Book in advance your room if you want to participate to the Prosciutto di Parma festival.
But remember that our offer is always valid through the year.
The Emilia Delizia offer based on 2 sharing
2 nights of Castle INN accommodation in double room with breakfast
Parma ham guided visit and gourmet lunch at the producer
Culatello visit and tasting

Only 250 euros per person.
Price does not include transport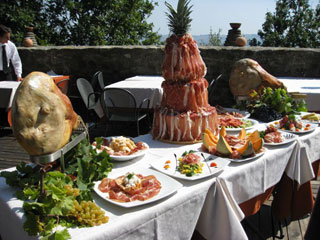 Article by Gabriele Monti