Emilia Delizia vehicles and transport for our tours in Italy.
Small groups up to 6/8 people.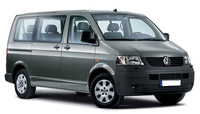 Emilia Delizia organises its tours by only using experience and licensed chauffeurs for our groups. All drivers are fully insured and have a licence from the Italian goverment.
For smaller groups of visitors we might reccomend that you accept to go on the guide car. In this case him or her will offer the transport as part of the services and not as a taxi, of course the cars are always fully insured however you will be travelling under the terms of curtesy travel, legally the transport will be free and you are only paying for the linguistic support, lunch and booking at the facillites. If you do not agree to this terms and conditions please book a chauffeur.
We have a large fleet of vehicles from sedan cars, to mini MPV to larger vehicles up to coach sizes so if your group is small or large it is not a problem for us.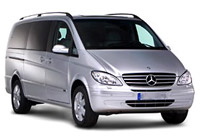 Bigger tours and incentive travel.
We can cater for all sizes, if you are a travel company or a large company organising a incentive travel for a group from 2 to 100 people, it is not a problem for us, we have contact with transport suppliers and other agencies so we can organise your stay in Italy without much problems.
Our guide, driver and chauffeurs.
Our, guides, tour tutors and translators have public liability insurance underwritten in the UK to cover all EU countires, inlcuding Italy.
Although we are fully insured on the road, it is recommenced that participating parties take an additional travel insurance to cover any possibility.