Parma Ham - Producer Facotry Tour in Parma - Emilia Romagna Italy.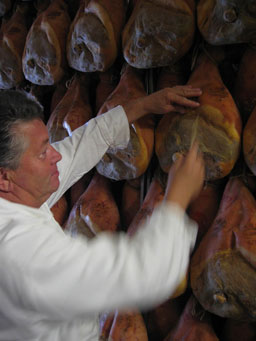 When it comes to pork curing business Emilia Romagna has no rivals, basically there are hundred of cold meat specialties and Parma ham is the most famous. Other premium cold meats are Culatello di Zibello, Coppa di Parma, Cotechino di Modena, Salama da sugo di Ferrara, Salame Fellino, Mortadella di Bologna etc.
Culatello di Zibello tour (Zibello, Soragna, Colorno)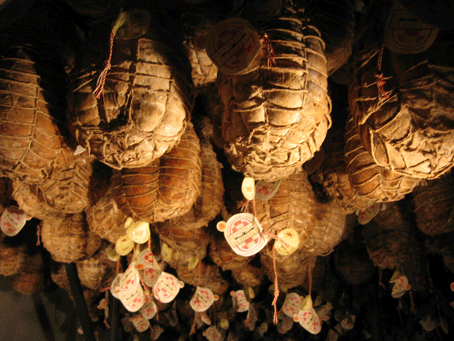 Despite being less "famous" than Parma ham, Culatelo is simply a masterpiece. Produced from the same pork leg meat is cured in salt and pepper and aged in traditional caves. The Po' river and the fog is meant to play an important role in the ageing process. After 12 months we can taste this flavorful cured meat. During our tours we will be visiting the local producers and try the produces after a full explanation of the process.
Other products of the Po' area near Parma are: spalla cotta, coppa, spalla cruda, fiocchetto, pancetta, mandolino, strolghino, salame di Parma.
Also several castles are in this area we can combine the gastronomic tour with visit to Reggia di Colorno, Rocca di Soragna Meli Lupi, Fontanellato, San Secondo, Fortezza di Bardi. We have B&B castle accommodation arraganged for you at the Torrechiara Castle.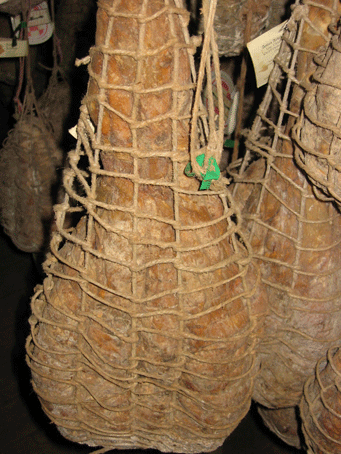 Heirloom salami - Mandolino - A pork leg cured culatello style.
Prosciutto di Parma (Langhirano)
Prosciutto is produced on the foot of the Apennini mountain. Langhirano being one of the most popular places to see the production and the beautiful castle of Torrechiara
Langhirano is about 50 minutes drive from Parma. Here we will visit a prosciutto di Parma "factory" and taste the hams as an aperitif.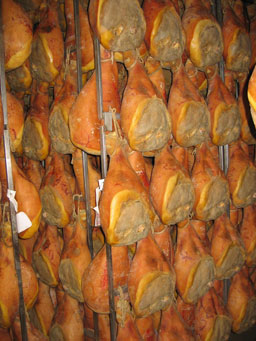 Parma hams air curing for at least 12 months.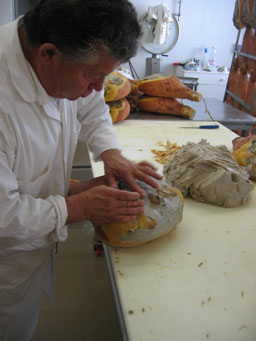 Sugnatura, part of process of preparing Parma hams
The tour can be taken in any of the following cities:
Parma, Bologna, Modena, Ferrara, Modena.
During the tour we will be visiting the historical centre of the towns and then we will spend the rest of the afternoon visiting local producer of traditional cold meats. For example in Bologna we can visit La Cotica which stocks more than 40 types of Parma ham or Salumeria Pasquini Busani where the production of traditional Mortadella can be seen.
Lunches
A 3 course lunch is included with this tour costing of:
Parmesan shaving with balsamic vinegar sauce.
Tortelli alla Parmigiana or Tagliatelle alla Bolognese.
A generous selection of local dry cured meat including Parma ham and culatello.
Dessert, coffee and wine.
What is included - (without accommodation with lunches)
The prices include all transports from and to your accommodation or airports.
Please see the prices on this page.
Article by Gabriele Monti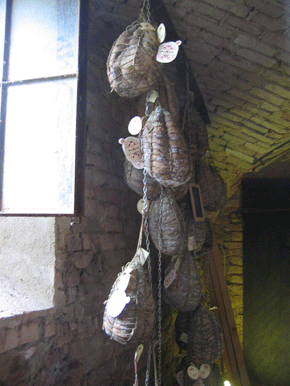 The fog entering the window will make the salami taste better!