Wine and Castle tour in the Piacenza and Parma provinces.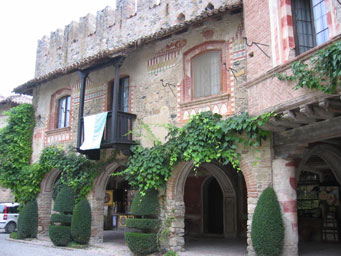 Our suggested Itinerary, we will visit 3 places in one day
guided visit to Reggia di Colorno ancient residence of the wife of Napoleon.
Guided visit to Rocca di Soragna a real royal Palace still inhabited by a prince.
Visit to a Culatello producer with tasting
Visit to Coppa di Piacenza producer with tasting
Wine tasting of Colli di Parma wines (Malvasia) or Colli Piacentini wines (Gutturnio).
Visit with generous gourmet and traditional lunch to Grazzano Visconti 1900 reconstruction of medieval town.
Visits to Castell'Arquato medioeval town and castle with wine tasting.
Visit to Caslte of Torrechiara.
Wine tours from Milan to Piacenza and Oltrepo' Pavese
Between the provinces of Parma and Piacenza there are more than 20 beautiful medieval castles and forts to be visited. Our aim is to combine an historical tour with wine and food.
Piacenza
Piacenza is the most western province of Emilia Romagna, it cusine is a blend of the typical Emilia cooking along with the Lombardy style. Piacenza does not produce Parmigiano Reggiano but it produces Grana Padano which is one most famous Italian cheese. Piacenza is also famous for its cured meats especially coppa. Wine is simply outstanding and it should not be missed for any reason, gotturnio being the favourite of the province.

Wine tours from Milan
Piacenza can be reached from Milan in one hour to tour the wine production in the area. If you are staying in Milan either for leisure or buisness why not take a wine tour in the nearby Piacenza and explore Emilia Romagna food and wine, Emilia Delizia can also arrange guided visit to one of the beautiful castles of the province.
Wine tours in Piacenza and Parma.
Our wine tours consist in visits directly to the wine producer with full explanation of the method used, tour of the cellars and a final tasting of 3 or more types of wine. Our tasting's are always accompanied by light bites of local specialities.
Castles in the province of Piacenza.
ROCCA E CASTELLO DI AGAZZANO
A XIII century Scotti family outstanding mansion with Renaissance frescoes and furniture. Guided tour in English available.
ROCCA VISCONTEA DI CASTELL'ARQUATO
A XIII century Visconti family castle, then passed to the Sforza family. Ancient fort to protect the valley below. 33 km from Piacenza.
CASTELLO DI GRAZZANO VISCONTI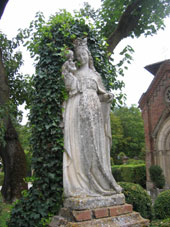 Beautiful castle with a 150.000 sq meter English and French style garden. The most interesting fact about of Grazzano Visconti village is that it is actually a 1900 reconstruction of a medieval village. Many tourists from Italy and abroad come here to visit this unique village.
CASTELLO DI GROPPARELLO
A VIII century fort surrounded by the green of Val Vezzeno. It had many owners Such as the Fulgosi family, Pallavicino, Sforza, Campofregoso, Attendolo, and Gibelli family. In in gardens children can play and pretend to be knights or wizards, in this themed park.
ROCCA D'OLGISIO
A fort overlooking the valley below. Built in the X century it is one of the most picturesque with 6 sets of inner walls. Accommodation is available in this castles for those who want a different bed.
CASTELLO DI PADERNA
Very well preserved ancient castle. The moat still full of water recreate a unique atmosphere. Mentioned in the IX century and improved the in the XV century. Today is an organic farm and agriturismo.
CASTELLO DI SAN PIETRO IN CERRO
Between the provinces of Parma and Cremona but still in the Piacenza territory. It is truly an outstanding building with more than 30 rooms with lavish decors and a huge collection of Italian paintings with many from artists of the Piacenza area.
BORGO FORTIFICATO DI VIGOLENO
Marvelous example of mediaeval architecture, it is a fortified mansion between the rivers Ongina and Stirone. It has tuscan influences in its style.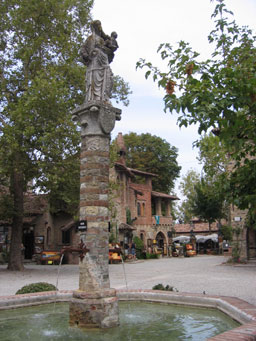 Try our balsamic vinegar tour or our wine tour
Prosciutto di Parma ham tour or our Parmigiano Reggiano parmesan tour