Lake Garda wine tour, visit and tasting of the most famous wines in the Veneto region.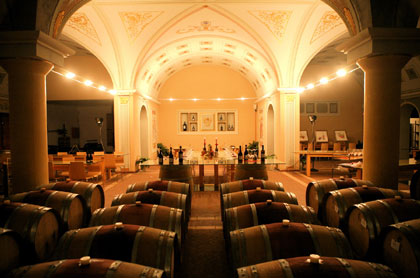 The lake Garda area in the Veneto region is one of the most renowned areas from wine production. During this day tour we will spend time around the stunning beauty of the lake and visit one wine producer in the morning. At the producer clients will take a guided tour in English of the wine museum, wine production facility, and the wine cellars. The tour will end with a wine and food matching experience with tasting of 3 of the most famous wine in the area: Carolina, Valorize and Aaron. The tasting will be accompanied by light bites of local cured meats and cheeses.
Lake Garda is simply amazing due to its mild climate you will find many world famous wines and food to go with, you can visit in all seasons, Verona is just under 30 minutes away and also Venice is at reach for a day trip.
Bardolino wine tours.
Bardolino is located on the easter shore of lake garda, in the province of Verona, about 130 km from Venice and 25 km from Verona, therefore it makes the perfect choice for a day trip from one of these popular destination in Italy. The wine produced here after the name of the town of Bardolino is a red full bodied and well structured. It is a designated DOC wine since 1968 and it used the same grapes used from making Valpolicella however in different amounts. The type of grapes used are Corvina, Rondinella, Molinara.
Soave
Soave is a white dry wine produced in Italy around the Verona area. It is also a DOC and DOCG designated product like most of our superior wines. The main grapes used in Soave are Garganega, but also other varieties are used such as Pinot bianco, Trebbiano di Soave and Chardonnay. The Soave wine is produced mainly on the east side of Verona under the towns of Soave where it takes its name but also in the municipalities of Monteforte d'Alpone and San Martino Buon Albergo amongst others.
Valpolicella area wine tasting and explorations
Valpolicella is a very famous wine producing area in Italy just on the eastern shores of Lake garda. Due to its mild continental temperate climate it has all the advantages for producing superior wines. The soil also plays a very important part here in the wine productions giving to its famous wines like Ripasso and Amarone their distinctive aromas and superiority. In fact we have the Mornaic gravel near of the shores of Lake Garda as well as the Dolomitic gravel plus fertile alluvional deposit towards the inland. This composition gives a clear advantage in wine production in this area.
Amarone wine.
Made with Corvina, Molinella, Rondinara grapes varieties it has been designated as DOC wine since the 1990, however this wine is a age old tradition of the Verona and Lake Garda area. It is a unique wine due to the ability to fully ripe certain grapes at this northen latitude normally possible only in warner climates. This creates rich and complex aromas in wine, making it one of the sought after wines in the world.
Ripasso
A wine making technique emerged in the 20th century using pomace the left over from the crushing of the grapes added to Valpolicella grapes. This method helps the develpment of aromas, alcholic degrees and complexity of flavous in wine.
What to visit around Lake Garda
Grottoes of Catullo.
It is an amazing sight not to be missed, you will be walking on the ruins of this massive ancient roman villas right on the shore of Lake Garda. The weather here is always very mild and it is sorrounded by olive trees. Do not forget to visit Sirmione, very pretty ancient town with its medieval castles, lots of opportunity for shopping and nice restaurants.
Il Vittoriale degli Italiani - Gradone Riviera.
This amazing villa once owned by the Italian poet Gabriele D'Annunzio. He has an exentric personality and his home will not fail to fascinate his visitors. Do not miss the plane in the auditorium and a whole war ship in the beautiful garden. Ofter overlooked by foreign visitor it is well woth a visit.
Gourmet lunch on Lake Garda.
Lunch is included in this tour and it will be served at a local INN, consisting of a gourmet lake fish menu, or a gourmet meat menu.
Olive oil tour and tasting.
In the afternoon the guided tour will continue into the exploration of olive production around lake Garda. The tour will consist of a visit of a producer, olive oil museum with a final tasting of the most renowned types of lake Garda olive oil.
Ideally you can take this tour Modena, Bologna, Verona however other northern Italy cities might be available.