Bologna to Florence - Guided tour between Emilia and Tuscany. Visit the area that produces Chianti Wine.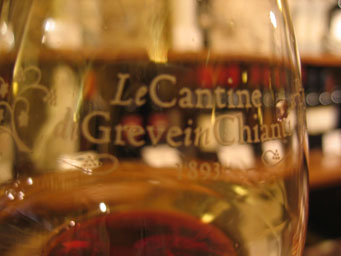 Chianti wine tour.
Discover the Chianti wine producing area with our tour. Chianti is one of the world most famous and appreciated wines in the world. Our visit will consist in 3 stops at the major wine producer in the area. Our wine tutor will pick you up from your accomodation and drop you back at your hotel, a different drop off location can be arranged for you on request.
In the morning we will visit the first Chianti producer and we will visit the castle, the gardens, the vineyards and finally taste at least 3 wines.
The lunch will be arranged at a second producer. The 3 course meal will consist of the following:
Tuscan style starter, a variety of bruschetta and crostoni topped with chopped tomatoes, olive oil, cured meats and local cheeses.
Second dish: Tagliatelle al ragu' or other pasta dishes.
Desert, coffee and at least 2 wine to taste.
The third and last stop will be a tasting facility in Greve where you can taste all the varieties produced in the area.
Cookery lessons, Chianti wine tour and accommodation package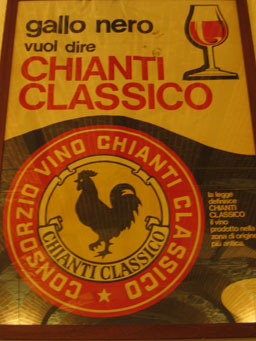 The Chianti area.
This full bodied red wine is produced mainly from Sangiovese grapes, some producers use an assemblage of Sangiovese along with international and local grapes to obtain new bouquets and flavours. Chianti classico is only produced in a small area around Florence and between Florence and Siena.